Product Introduction
Vibration Data Collector-S911D
- Economic, Very-easy-to-use
S911D is a small sized vibration Spectrum analyzer & data collector. It can be used for overall vibration measurement, vibration spectrum analysis & machinery condition monitoring. Measurement of high frequency acceleration envelope makes it very effective for bearing fault detection. The data can be sent to computer for database and trending analysis.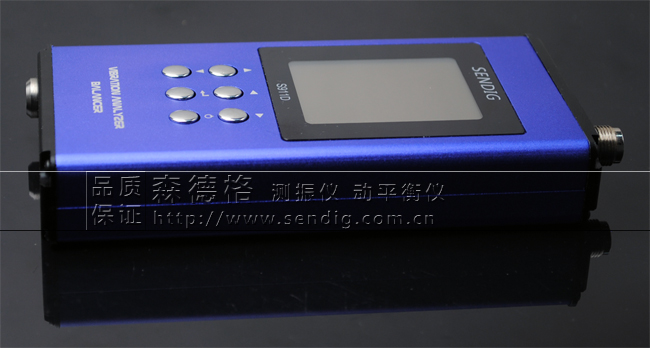 Features:
◆All in 1 screen, a very easy to use spectrum analyzer
◇Measurement of high frequency acceleration envelope makes it a very effective bearing fault detector
◆Download from computer database point / location ID & upload overall value to database for trending
◇Standard maintenance software MCMe3
◆400 line spectrum analysis,
◇Parameter selection of Acceleration, velocity, displacement and acceleration envelope
◆USB 2.0 interfaces to computer
◇Date/Time & Battery Status Display
◆True RMS measurement
◇Temperature:-33 to 220 oC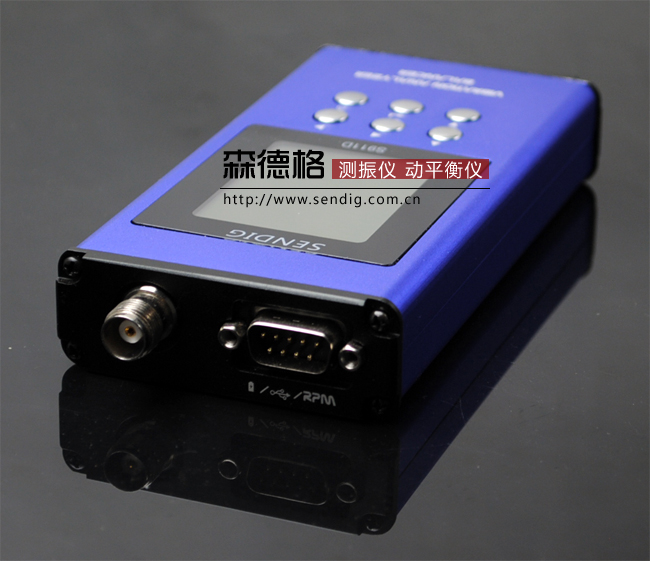 Specification:
Maximum measurement range / Resolution / frequency range:
# Note: Demodulated from 3kHz-10kHz
Accuracy:
★Noise Level (without vibration input): ACC<0.25 m/s2, VEL<0.5mm/s, Disp<1um
☆Frequency response accuracy: 5% ±2 digits
★Non-linearity:5% ±2 digits
☆Rechargeable battery powered, Automatic power off, >12 hours operation time
★Operation temperature range: 0-50°C
☆Pickup: Accelerometer with extension stinger and magnetic mount
★Storage: 200 sets of ID, acceleration, velocity, displacement, envelope & spectrum
☆Size: 196 x 101 x 45 (mm)
★Weight: 320 gram (including battery)
☆Warranty: 3 years free