Product Introduction
Hand-Held Vibration meter S908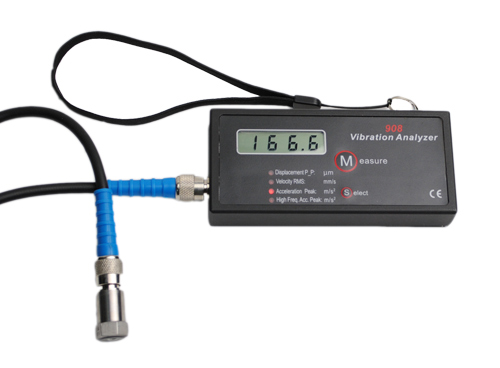 Features:
Measuring vibration velocity, displacement and acceleration.
Small size, transducer included, battery powered, no other component required.
Optional for inner or external Accelerometer.
One button control both power and measurement. Very easy for use.
3 1/2 LCD digital display, sampling per second.
Holding function.
Automatic power off.
Suitable for monitoring machinery vibration caused by out-of-balance, misalignment, gear damage, bearing faults and etc.

Specifications:
Amplitude Ranges:
Displacement 1—1999µm (or 200 mil) peak-peak
Velocity 0.1—199.9mm/s (or 20 in/s) true RMS
Acceleration 0.1—199.9m/s2 (or 20 g) Peak
Overall accuracy: +5%
Temperature range: 0 - 400C

Frequency response:
Displacement 10-500Hz
Velocity 10-1000Hz
Acceleration 10-10000Hz (Depending on external accelerometer model)
Battery: 9V 6F22, 25 hours of continuous operation.
Pickup: Accelerometer with handheld probe and /or magnetic base
Dimensions: 13×6×2.3 cm; Weight: 200 g
Two ways to measure: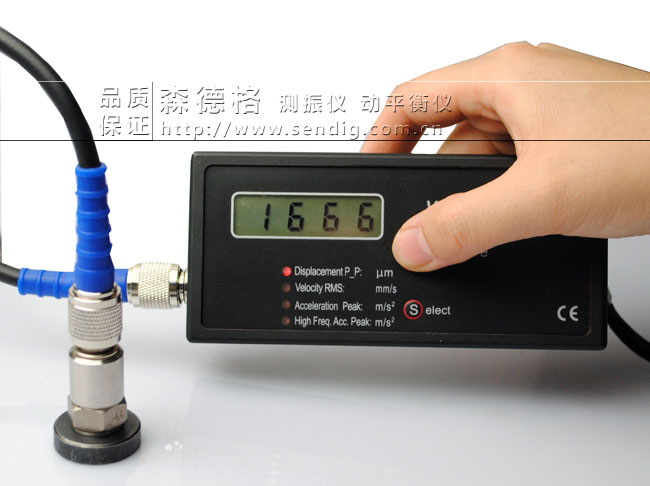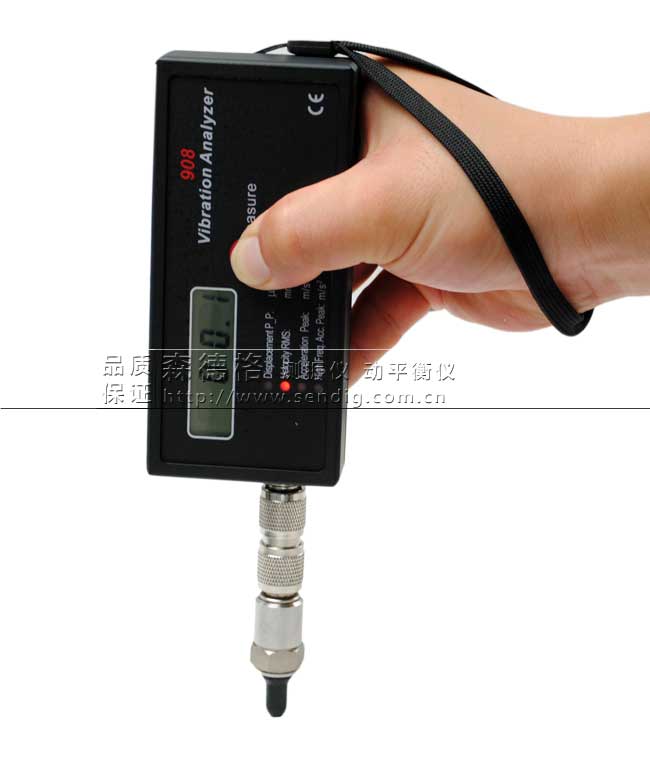 If you need this accessory, please declare in order.